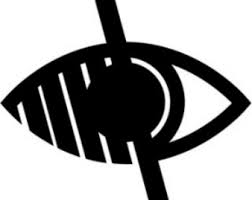 Staying Safe During Covid-19
We are thrilled we are able to welcome our children back to school on Tuesday 7th September 2021.
The new guidance from the government, updated on the 27th August, has now confirmed that there is no longer a requirement for classes to be kept in bubbles across the school. This means that from Tuesday 7th September we are able to welcome all of our children back to school at their normal start and finish times with exception to the first week, where Reception children will start at 9am and finish at 3pm. This will get them used to coming into the yard when there will only be reception parents in the yard. From Monday 13th September, children will start at 8.50am and finish at 3.15pm which will be their normal school times for the rest of the academic year.
In the event that a child or adult tests positive for COVID-19, it will no longer be necessary for the whole class to self-isolate. The new guidance states if there is a Positive case within the household then the Positive case MUST isolate. If the over 18's are double vaccinated and your child has a negative PCR test then they should return to school. If any symptoms develop with your child, once they are in school, we would send then child home and ask they take another PCR test. Click the links below to view a copy of the guidance from NHS Test and Trace:
When do I need to self-isolate?
Self isolation – Frequently asked questions
Below is a link to the current Return to School COVID Risk Assessment. This is a working document and will be regularly updated in line with new guidance.
Return to School Risk Assessment
Attendance
Government guidance is very clear that attendance it is mandatory for all school age children. We will therefore be reverting back to our school attendance policy and the expectation is that all children will aim for 100% attendance. the full policy is available on our website: https://www.ryhopeinfantschool.org.uk/policies/attendance-policy/
Breakfast and Afterschool Care
Breakfast Club will be restarting on Tuesday 7th September and will run from 8:00am and charges will remain at £2.50 for Nursery pupils and £3.50 for school pupils. All payments must be made online as there s no facility to take payments at the club.
Afterschool Club will return on Monday 13th September and will run from 3:15pm to 5:00pm. However, the club will not be staffed if there are no children booked in therefore prior booking is essential and we are asking for this to be booked at least 24 hours in advance. If a place is not booked in advance, the club will not run and you must pick your child up at the end of the school day. The cost for afterschool club will remain at £4.50 for all pupils which includes a light snack.
Afterschool Club
Sports Club started to run every Wednesday night 3.30pm to 4.30pm from 3rd November to 2 February 2022
Thank you all for your continued support, it is very much appreciated.
Mrs Allen,
Headteacher