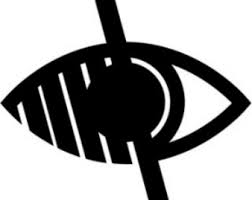 Staying Safe During Covid-19
We are thrilled we are able to welcome our children back to school following on from the Prime Minister's announcement last night that schools are again open to all year groups on the Monday 8th March.
As always, our main priority is the safety of our children, yourselves and our staff therefore we are asking all adults to wear face masks when on the school grounds to support us in keeping everyone as safe as possible.
We are going to continue to operate a staggered drop off/pick up to ensure our year groups are not mixing with other year groups, we will also continue to operate a staggered lunch rota as well as playtimes. It is VITAL that parents adhere to their time slot to support us in keeping everyone safe.
We will continue operating a one-way system whilst parents are dropping off and picking up. Parents will enter through the main school gates, stand on a marker on the yard which are all 2 metres apart and exit using the gate on the yard, they will then follow the path and exit the school grounds using the staff carpark. To ensure the safety of all our parents there will be no cars allowed access during the AM drop off or PM pick up times, even if they have a pass. Anyone with a disability permit will have to wait until the last parent has exited the school safely before they can access the school grounds.
Entry and exit to our school is via the pedestrian path near the main car park only. Parents are not to use the service road as this forms part of a one way system for the Junior School. Any families with siblings in Ryhope Junior School must walk around and use their one way system.
Attendance
'School attendance will be mandatory for all pupils' – DfE Guidance for full opening – schools.
We expect all children back in school full time from Monday 8th March, 2021.
The start times are:
Nursery – AM 8.30 – 11.30, PM 12.30 – 15.30
Reception – 9.00am – 15.00pm
Year 1 – 8.50am – 15.15pm
Year 2 – 8.40am – 15.30pm
If this causes any problems please contact school and we will try to resolve the issue.
We are also pleased to be able to continue to offer our Breakfast Club however we are asking parents to book their child in a week in advance. Pupils can be brought to the back hall doors from 8.00am and charges will remain at £2.50 for Nursery pupils and £3.50 for school pupils. All payments to be made online. All social distancing will be adhered to whilst pupils are in the club.
After School Care has not been available as we have not had any requests for this provision. If you need after school care please contact school to discuss this further.
Afterschool Clubs
We will inform you when the clubs are up and running.
Below is a link to the current Return to School COVID Risk Assessment. This is a working document and will be regularly updated in line with new guidance.
Return to School Risk Assessment
Again, I cannot thank you enough for your continued help and support in these crazy times!
Mrs Allen, Headteacher