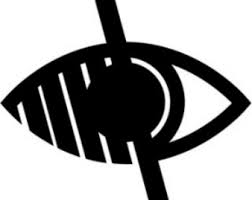 Staying Safe During Covid-19
The situation is changing rapidly in the UK as the government
implements measures in response to the coronavirus outbreak.
Recommended measures such as limiting social contact, not
going to work and self-isolating at home can have implications
if you are experiencing economic abuse. You may be worried
about your physical safety and your economic situation.
This resource is designed to support your economic wellbeing
and your safety if you are living with someone who abuses you.
It also contains information on financial support that is available.
You are not alone, and support is available during these
extraordinary times.
06/05/2020 Letter from the Headteacher – Supporting your child's well-being
Economic Abuse and the Coronavirus Outbreak
Critical or Key Workers
We are still open for children of Critical or Key Workers. To book a place, please contact [email protected]
We will be opening our school to these workers only when parents are scheduled to work. The school will be open from 8:50am to 3:15pm. There will be no breakfast or afterschool care available
If you are a "Key Worker" and are not scheduled to work, your child MUST stay at home. If you have a partner at home who is NOT a "Key Worker", your child should also remain at home. This is to protect all of our children, staff and their families.
Free School Meal Vouchers
****** UPDATED ******
From Monday 6th April 2020, all children eligible for benefits-related free school meals will benefit from a national voucher scheme allowing them to continue to access meals whilst they stay at home.
Schools will provide every eligible child with a weekly shopping voucher worth up to £15 to spend at supermarkets while we are closed due to coronavirus.
The vouchers can be spent on food at a range of shops including Sainsbury's, Tesco, Asda, Morrisons, Waitrose and M&S, with the Department for Education working to get more shops to join the scheme as soon as possible.
These vouchers will only be available during the normal term time with exception to the Easter break which the Government have agreed to provide support for. .
If you are already eligible for benefits-related free school meals and have registered an email address with us, you need not do anything else apart from checking your emails when the vouchers are due to be issued. The voucher will be emailed to you on a weekly basis.
If you have not yet registered your email address with us and are entitled to Benefits-related free school meals, please email [email protected] with a working email account which you have access to, to enable us to send the vouchers to you.
If you do not have any internet access, you will not miss out on the vouchers. Please call us on 0191 9171910 to let us know and we will arrange a voucher to be posted to you. If your call is unanswered, please leave a message on our answerphone and we will get back to you as soon as we can.
If you are not currently entitled to Free School meals but think that you should be, please check the the criteria below.
Your child might be able to get free school meals if you get any of the following:
Income Support
income-based Jobseeker's Allowance
income-related Employment and Support Allowance
support under Part VI of the Immigration and Asylum Act 1999
the guaranteed element of Pension Credit
Child Tax Credit (provided you're not also entitled to Working Tax Credit and have an annual gross income of no more than £16,190)
Working Tax Credit run-on – paid for 4 weeks after you stop qualifying for Working Tax Credit
Universal Credit – your household income must be less than £7,400 a year (after tax and not including any benefits you get)
Applications can be made via the Sunderland Family Portal: https://emsonline.sunderland.gov.uk/CitizenPortal_LIVE/Account/Login?ReturnUrl=%2fCitizenPortal_LIVE%2f
If you aren't sure if you are eligible, please contact one of the Free School Meals team on 0191 561 1417 or email them: [email protected]