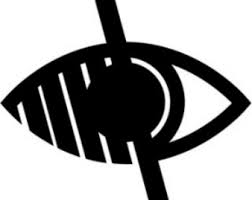 Safeguarding
Our Safeguarding Vision
Governors and staff are committed within Ryhope Infant School Academy to keeping children safe by safeguarding and promoting the welfare of children in our care through all our policies, procedures and practices. We expect all our pupils' parents and visitors to share this commitment and understanding.
The four main elements to Ryhope Infant School Academy's child protection policy
Prevention – a positive school atmosphere, careful and vigilant teaching and pastoral care.
Protection – all staff respond appropriately and sensitively to child protection concerns.
Reconsideration – following and challenging the progress of new referrals and existing cases to ensure that individual cases are reconsidered if there remains no improvement to a child's circumstances.
Support – to pupils and school staff and to children who may be vulnerable due to their individual circumstances.
Our Aims
ALL staff must:
Ensure that they listen to and reflect on the voice of the child at ALL times and take seriously any concerns raised to them by a child.
Ensure that they report ANY concerns of harm to any child to the Designated Safeguarding Lead immediately. (However, ALL staff can refer their concerns directly to the Integrated Contact and Referral Team if necessary and the police in the stated incidents above. They should inform the Designated Safeguarding Lead as soon as possible if they have reported concerns directly.
Ensure that they record any information shared directly with them by a child or observed/witnessed with the Designated Safeguarding Lead immediately. This could include sharing information on behalf of the Designated Safeguarding Lead with other agencies.
Ensure that they maintain an attitude of 'it could happen here' and report any concerns regarding the behaviour of a child /an adult/staff member in school directly to the Designated Safeguarding Lead/Headteacher.
Ensure that they feel able to raise concerns about poor or unsafe practices of staff and potential failures in the school's safeguarding regime through whistleblowing procedures and the staff behaviour/code of conduct policy.
Ensure that they attend regular formal training/updates at least annually to support them in recognising the signs and symptoms of abuse, particularly in support of early identification of needs of children to prevent an escalation of need or risk to the child.
Ensure from the 1st July 2015 for schools, (or 18th September 2015 for Colleges) that under the Counter Terrorism and Security Act, April 2015 that the school has 'Due regard' To Prevent' and to assess risk of children and young people being radicalised drawn into extremism (based upon potential risks in local area and that clear protocols in place for all visitors so that views are appropriate and not an opportunity to influence others).
Ensure from October 2015 that there is mandatory reporting to the police in all cases where teachers discover that an act of FGM appears to have been carried out.
Ensure that staff understand through online safety training the additional risks for pupils online and continue to promote the School's Online Safety Policy in the protection of all pupils. This includes the management of 3G and 4G internet access via children's own mobile phones or electronic devices which can allow them unlimited access to the internet without any restrictions using their own data allowance.
Ensure that they remain vigilant whilst visitors are on site and continue to promote the school's commitment to keeping children safe through reminding visitors and parents of the school's appropriate use of personal mobile phones/devices whilst they are on school premises. This includes staff understanding and adhering to the Staff Behaviour Policy inclusive of use of mobile phones and electronic devices.
All staff will undergo an enhanced DBS check and it is their responsibility to notify the governors if there has been any change in their personal circumstance that may pose a risk to children. 
Sexual violence and sexual abuse can happen anywhere, and all staff working at Ryhope Infant School Academy are advised to maintain an attitude of 'it could happen here'. At RISA we are aware of, and respond appropriately to all reports and concerns, including those outside the school and or online.
Our Designated safeguarding Leads are:
Designated Safeguarding Lead: Mrs T Allen – Headteacher
Deputy Designated Safeguarding Leads:
Miss E Lumsden – Deputy Headteacher & SENCo
Mrs H Blakeman – Safeguarding & Family Liaison Officer
Who to talk to within school:
If you have any concerns about a child's safety, please contact us on the telephone number above and ask to speak with either the Designated Safeguarding Lead, Mrs T Allen – Headteacher or one of our Deputy Designated Safeguarding Leads, Miss E Lumsden – Deputy Headteacher & SENCo and Mrs H Blakeman – Safeguarding & Family Liaison Officer.