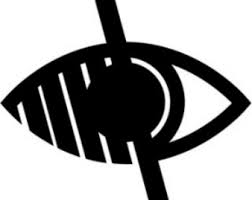 Our Curriculum
At Ryhope Infant School Academy, the Headteacher, staff and Governors believe that the provision of a secure, caring and stimulating environment in which to learn and develop, will enable children to acquire skills, knowledge, understanding and personal effectiveness, to become confident, independent learners.
We offer a rich and varied curriculum built upon a strong foundation of basic skills teaching whilst providing creative opportunities for all children to think critically, when applying their knowledge and skills to explore the world in which they live.
We believe that 'Personalised Learning' should be at the heart of everything we do therefore children are provided with opportunities to initiate their own learning and to use and apply the basic skills of reading, writing and maths that they have been taught as well as providing a structured curriculum which has basic skills at the core and gives children opportunities to apply knowledge, concepts and skills across all subjects.
At Ryhope Infant School Academy we also believe that all children should receive high-quality teaching at all times. This means that teaching is centred on learning and the learner and underpinned by a belief that all children can succeed.
The range of teaching approaches employed include child initiated activities, practical and reflective activities, individual, group and whole class learning; these are supported by a wide variety of written published material at an appropriate level. We also offer enrichment opportunities during curriculum time for sport, music and drama.
Our ultimate goal is for each child to achieve personal goals within all aspects of learning; to be literate and numerate, and to explore how the world works through age-appropriate experiences. We believe children learn best when all their senses are engaged and tasks are relevant to their own lives. Visits and visitors also provide first hand experiences for children to explore and make sense of their world.
Our curriculum is outlined in more detail in our 'Ryhope Infant School Academy Curriculum' document.
The government is determined that no child leaves primary school unable to read and reading is a priority for our school.