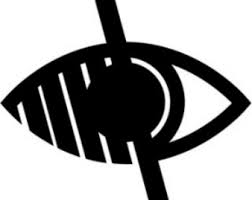 Useful Links
Welcome to our new website. We will add links to external websites in this section which we feel will offer useful information, advice and guidance to parents. However, although Ryhope Infant School website includes links to external sites and free online materials, such resources are owned by their respective copyrights and we do not lay claim to any material externally produced. Nor do we have responsibility for content on linked sites. These links are checked regularly for appropriateness and continuity. If you find any materials which concern you, please inform us immediately. Should the owner of externally produced material object to a link, the link will be removed immediately.
If parents know of other useful websites that may be of interest to other parents, please contact the school.
Keeping Children Safe in Education
Attendance and punctuality.pdf
Supporting Pupils with Medical Conditions
BBC Adult Learning – lots of information about getting into learning
City of Sunderland Education and Learning – This is the City of Sunderland home page that links to a wide range of education and learning webpages
BBC Parenting – Advice for Parents / Carers
DirectGov – latest and widest range of public services information
Oxford Owls – help your child's learning with free tips and e-books
Free School Meals – Find out if your child is eligible to free school meals
Family Information Service – The Families Information Service (FIS) is a new and improved service for parents and carers that provides information about all aspects of family life. The service can offer help, advice or signposting to other organisations. It's for all families; whether you are expecting your first child or a parent of a teenager.
Child Tax Credit
You can claim Child Tax Credit if you are responsible for one child (or young person) or more. You do not have to be working to claim. Child Tax Credit will be paid in addition to Child Benefit and any Working Tax Credit.You can claim for a child until 1 September following his/her sixteenth birthday, or a young person aged 16-18 who:
is in full time education, up to and including 'A' levels
has left full-time education but does not have a job or training place and has registered with the careers or connexions service
is not claiming income support or tax credits in his or her own right
is not serving a custodial sentence of four months or more imposed by a court
Working Tax Credit
Working Tax Credit is a payment to top up the earnings of working people on low incomes. There are extra amounts for working households in which someone has a disability. People who are responsible for a child or young person can claim Working Tax Credit if they are aged 16 years or over and work at least 16 hours a week. As part of Working Tax Credit, you may qualify for extra help towards the costs of registered or approved childcare. The tax credits could help pay up to 80% of your childcare costs.
If you need further advice about Child Tax Credit, Working Tax Credit or the claim forms you can:
telephone the Inland Revenue Helpline on (0845) 300 3900
textphone the helpline on (0845) 300 3909
visit the Inland Revenue website
visit any Inland Revenue enquiry centre
Guidance on Infection Control in Schools
Sunderland Clinical Commissioning Group
School Nursing & Health Visiting