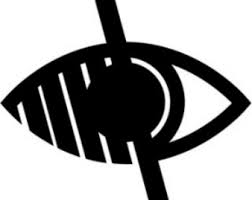 Admissions
Choosing a school for your child is one of the most important decisions you will make and we are delighted that you are considering our school. Please see below for further details of the admissions process for both our Nursery and Reception classes.
If you have any questions regarding the Admissions process and would like to speak to someone, please contact the school office on 0191 9171910.
You may also contact Sunderland City Council's Admissions Team on 0191 5205553 or email [email protected] and who are on hand to provide advice to parents on all aspects of the admission process.
If your child is previously cared for please let us know as there is additional support we can signpost you to.
Nursery Admissions
At Ryhope Infant School Academy, children can join our fantastic Teacher led Nursery provision from the term after their third birthday. We offer all children 15 hours of FREE nursery education and we also offer up to an additional 15 hours to eligible families.
Full details of the eligibility criteria can be found on the Sunderland Information point website.
For more information about Nursery admissions and sessions available, please contact the school directly on 0191 9171910. Nursery registrations can be made once your child has had their second birthday
Reception Admissions
Children are admitted to Ryhope Infant School Academy in the September of the academic year in which they turn 5. Admissions applications for our Reception classes are dealt with by the Schools Admissions Department at Sunderland City Council.
All applications MUST be completed online through Sunderland City Council's website by the closing date and an offer will be made by the Local Authority on behalf of the school, on the National Offer day.
The application process for September 2022 is due to open on Monday 4th October 2021 and runs until January 15, 2022. The National Offer Day for Reception places is 19th April 2022. Please remember to accept your offer by the deadline of 30th April 2021, if you do not respond the offer may be withdrawn
If you are interested in applying for a Reception place, please contact the school office to arrange a tour and meet our Headteacher on 0191 9171910 or email [email protected]
Ryhope Infant School Academy's published admissions policy, including over-subscription criteria, can be found below.
In-Year Admission Applications
From time to time, parents may wish to transfer their child to the academy from another school. The Trust have agreed to operate in accordance with Sunderland City Council's In-Year Fair Access Protocol.
To apply for a place in Ryhope Infant School Academy during the academic year and outside of the normal application round, please download a copy of the School Transfer Application Form below:
The process for in-year admissions is contained within the Admissions Policy, the link for which is in the previous section.