PE
Our ultimate aim at Ryhope Infant School Academy is to provide High Quality Physical
Education which equips every child to lead a healthy active lifestyle.
At Ryhope Infant School academy, we believe that Physical Education provides a platform
from which children can build physical competences, improve aspects of fitness, and
develop personal and interpersonal skills and attributes.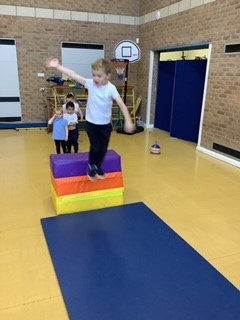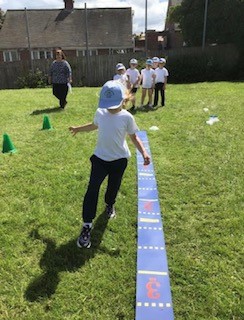 We aim to provide our pupils with opportunities to develop the knowledge, skills and
capabilities necessary for mental, emotional, social and physical wellbeing, now and in their future.
Physical fitness is an important part of leading a healthier lifestyle. It teaches self discipline and that to be successful you must work hard, show resilience and have the
determination to believe that anything can be achieved.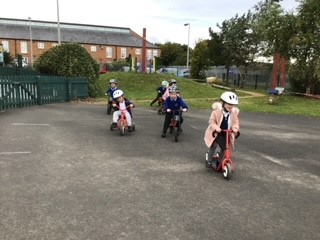 Our Intent for PE
• To enable children to develop and explore physical skills with increasing control and
coordination.
• To encourage children to work and play with others in a range of situations.
• To develop the way that children perform skills and apply rules and conventions for
different activities.
• To increase children's ability to use what they have learnt to improve the quality and
control of their performance.
• To teach children to recognise and describe how their bodies feel during exercise.
• To develop an understanding in children of how we succeed in a range of physical
activities and how to evaluate their success.
• To develop the children's enjoyment of physical activity through creativity and
imagination.
• To provide children with a range of opportunities which enhance their physical
wellbeing, in preparation for leading a fulfilling, active and healthy lifestyle.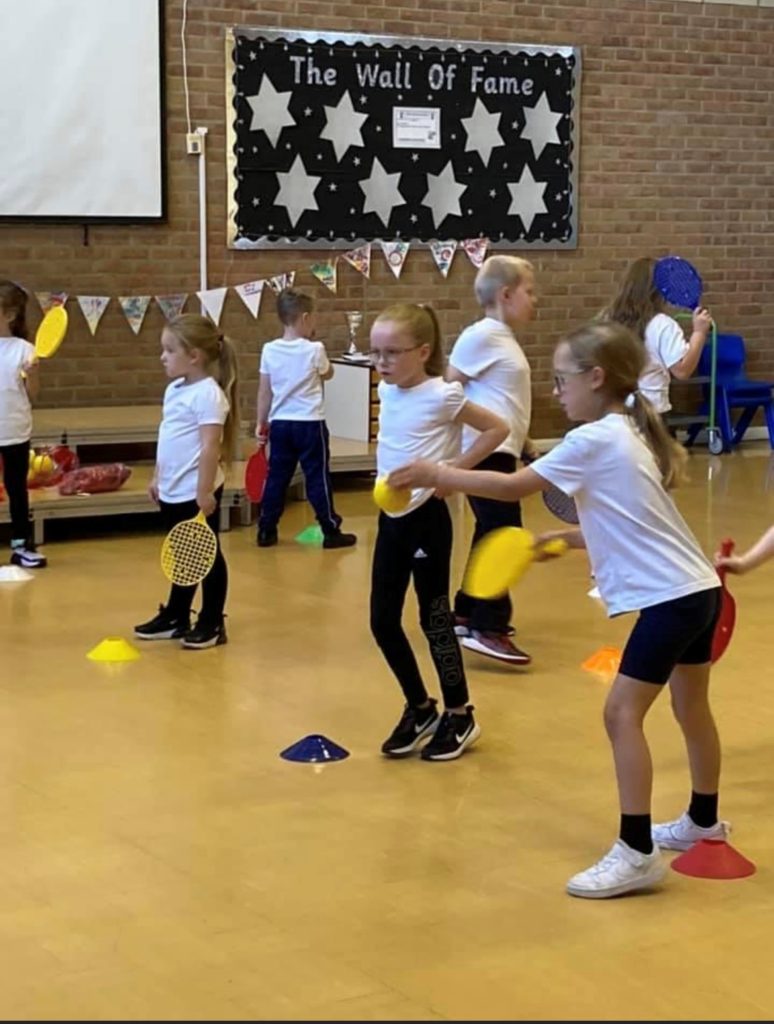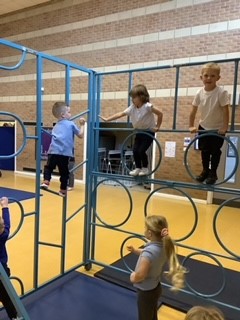 Implementation
We use a variety of teaching styles to engage all types of learners. We provide a mixture of whole class teaching, and individual, paired and group activities. Teachers draw attention to good examples of individual/ collaborative performances and sportsmanship as models for other children, and we encourage pupils to evaluate their own work as well as the work of their peers. Within lessons, we give our pupils an opportunity to both collaborate and to compete with each other using a wide range of resources. We help children to recognise the importance of personal challenge, and to celebrate their own individual successes.