Geography
"Geography is a tapestry that weaves the world together"
Gilbert M. Grosvenor
At Ryhope Infant School Academy, we employ a topic based approach to teaching and learning in Geography. We believe that teaching Geography in a creative and concrete way is fundamental to the development of Geographical understanding.
The teaching of Geography at our school inspires children to gain an understanding of their own surroundings and the wider world, including the geographical features and physical processes which shape the environment and the people who live there. It provokes children to ask and answer questions about the world around them. It develops knowledge of places throughout the world and an understanding of maps. By ensuring our Geography lessons are exciting and interactive we are ensuring the children develop a range of investigative and problem solving skills both inside out outside of the classroom.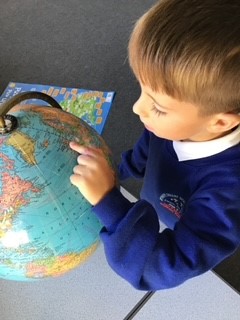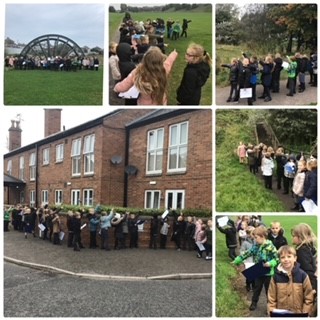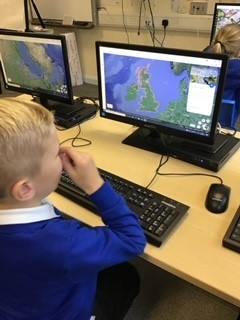 Our Intent for Geography
To inspire children to gain an understanding of their environment so that they can recognise their own place in the world and become more aware of the wider world around them.
To increase children's knowledge of other cultures and, in so doing, teach a respect and understanding of what it means to be a positive citizen in a multi-cultural country.
To enable children to gain geographical knowledge and understanding of places in the world.
To stimulate interest to ask and answer questions about the natural and human world.
To develop children's geographical knowledge and understanding including how to use, draw and interpret maps.
To inspire children to think about their own place in the world, their values, their rights and responsibilities to other people and the environment.
To develop their skills, especially that of enquiry, observation, measurement and collecting and sorting data.