History
"The more you know about the past, the better prepared you are for the future."
Theodore Roosevelt
At Ryhope Infant School Academy, we employ a topic based approach to teaching and learning in History. We believe that teaching History in a creative and concrete way is fundamental to the development of Historical understanding.
The teaching of History at our school fires children's curiosity about the past and the wider world. Children consider how the past can influence the present as well as the future. History develops a chronological framework for children's knowledge of significant events and people. They see the diversity of human experience and understand more about themselves as individuals and members of society. History gives us all the chance to question, investigate, explore and develop our own understanding of the past. By ensuring our History lessons are active and engaging we are encouraging the children to develop their creativity, empathy and imaginative skills.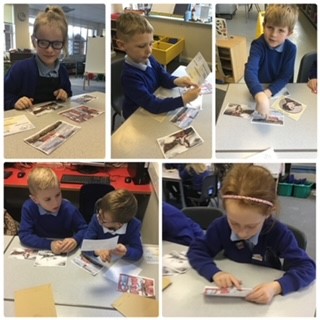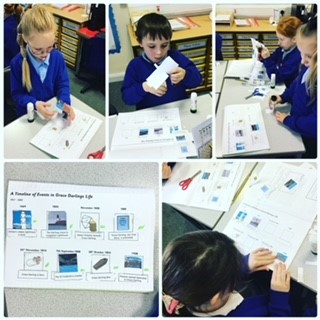 Our Intent for History
To enable children to gain knowledge and understanding about historically significant events that happened nationally, globally and within their own locality.
To stimulate children's interest and curiosity about people in the past and to appreciate how things have changed over time.
To widen and develop the children's awareness and experience of the past and to look at ways in which it is different from the present.
To develop a sense of chronology.
To foster interest and enjoyment in learning through the use of artefacts, practical activities and outings.
To develop children's enquiry skills, encouraging them to find different ways to answer historical questions e.g. books and internet.