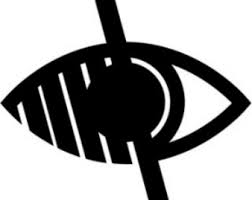 Year 2 Blog
Monday 13th July 2020
We can't believe we are approaching the end of term and under the current circumstances can't say a proper goodbye to the boys and girls so we thought we'd send a little message…
To Year 2 boys and girls,
We would just like to take this opportunity to thank each and everyone of you for working so hard and being a fantastic year group to work with. We hope you have gained some lovely memories throughout the year, as we all certainly have! Each and everyone of you will be greatly missed and we wish you the best of luck for your next chapter. By keeping up your great attitudes to learning and your determination, you can all achieve great things!! Most importantly, we hope you have a fantastic holiday spending time with your families and we hope to see you soon where we can say a real goodbye!!
Keep your eyes pealed on social media this week for a little surprise.
Love from Miss Clarke, Miss Doughney and Miss Macleod.
Below are this weeks learning grids…
Monday 6th July 2020
Morning everyone! This weeks learning grids are below. We hope you are all keeping well and staying safe. Our teachers will be calling over the next week or so to speak to the children one last time before the end of the academic year.
Monday 29th June 2020
Morning everyone! We hope you are all still working hard from home and enjoying your time with your families. This weeks learning grids are below and we hope you are also keeping up with your fantastic reading at home!
Enjoy being scientists, designers, mathematicians and writers this week! Don't forget to send in those photographs!
Monday 22nd June 2020
Good morning all! Below is the new learning grids for this week. There is a special task we would like our Year 2 boys and girls to do this week and it is write a letter to their new teacher in the Junior School. We would like them to think about their personal qualities, what they are excited about and what they may be worried about.
We have been listening to many lovely stories from our phone calls home about our children having lots of fun completing science experiments, so we have added some more exciting investigations for you to try!!
We hope you have yet another fun filled week!!
Monday 15th June 2020
Morning everyone! We hope you are still enjoying your home school learning. We miss the boys and girls very much and hope they are staying safe and keeping well.
Please don't forget to send in your photos via Facebook messenger or email [email protected]. so we can see what the boys and girls have been up to!
Enjoy your daily challenge grids this week!!
Monday 8th June 2020
Morning everyone! We are back to being scientists this week and we hope you enjoy carrying out some fun home experiments alongside your Literacy and Maths activities!
Stay safe and keep well!!
Monday 1st June 2020
Good morning everyone! We hope you have had a fabulous half term in the glorious sunshine!! We are missing the boys and girls so much but hope they have been enjoying some important family time and homeschooling.
Our topic for this half term would have been the Olympics, unfortunately this is postponed but you may still enjoy researching about the Olympics such as watching videos, finding out information about the countries and athletes that take parts in the different sports etc. We also would have been focusing on our human body and why exercise is important.
You will find more information on this in your learning grid for this week. We hope you enjoy the activities and please remember to send in your photographs!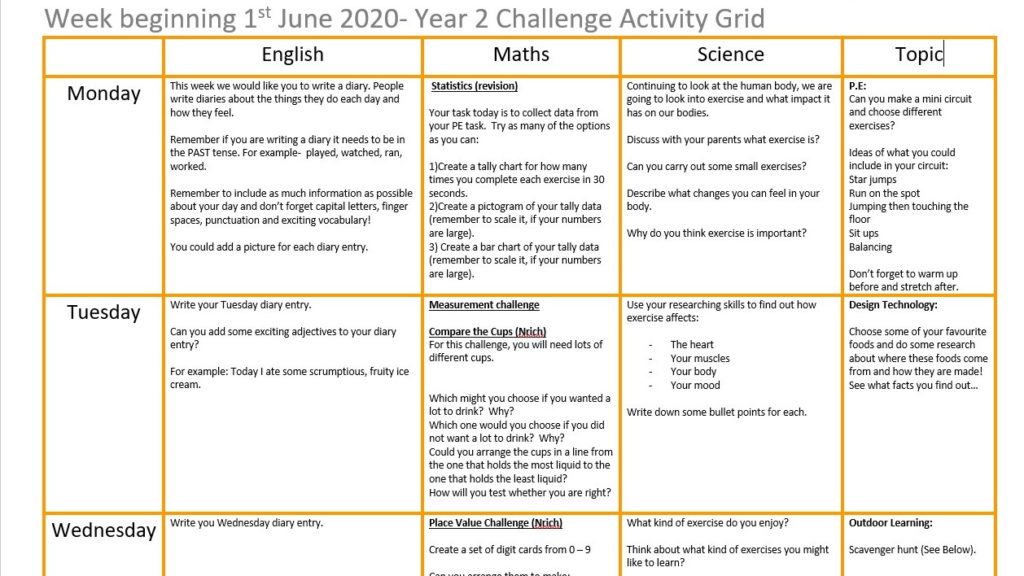 Thinkuknow Online Internet Safety for Year 2

You can now acess your fifth #OnlineSafetyAtHome pack with new activities for parents and carers to use at home:
https://www.thinkuknow.co.uk/parents/Support-tools/home-activity-worksheets/5-7s/?utm_source=Thinkuknow&utm_campaign=e9ea1fa21d-TUK_ONLINE_SAFETY_AT_HOME_19_05_20&utm_medium=email&utm_term=0_0b54505554-e9ea1fa21d-55357369
Monday 18th May 2020
Morning everyone!! We hope you are all staying safe and keeping well. The boys and girls are greatly missed but we hope they are enjoying their home schooling!!
This weeks challenge grid involves the children writing their own fact file about anything that interests them! Also they can expand their measurement knowledge in Maths and begin looking at the human body and healthy eating in Science!! Have a fun filled week!!
Please don't forget to send in your photographs via Facebook messenger or email [email protected]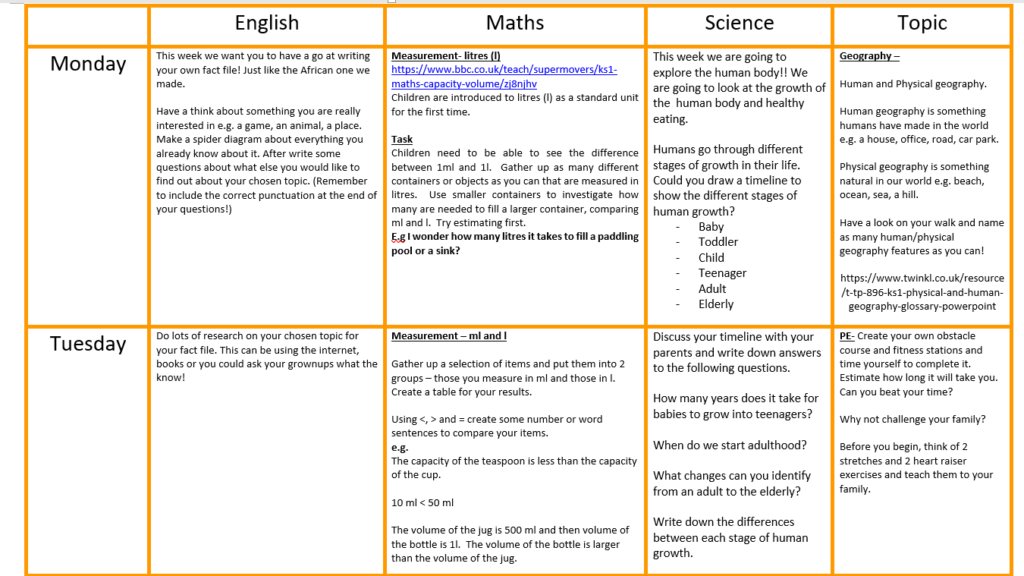 Monday 11th May 2020
Morning everyone!! This weeks daily challenge grid includes some simple SPAG activities to support children with their spelling, punctuation and grammar. It also explores measurement and capacity and finally, it gives the children an opportunity to participate in some simple home science experiments!! We hope you enjoy your learning this week!!
Please don't forget to send in your photographs via Facebook messenger or email [email protected]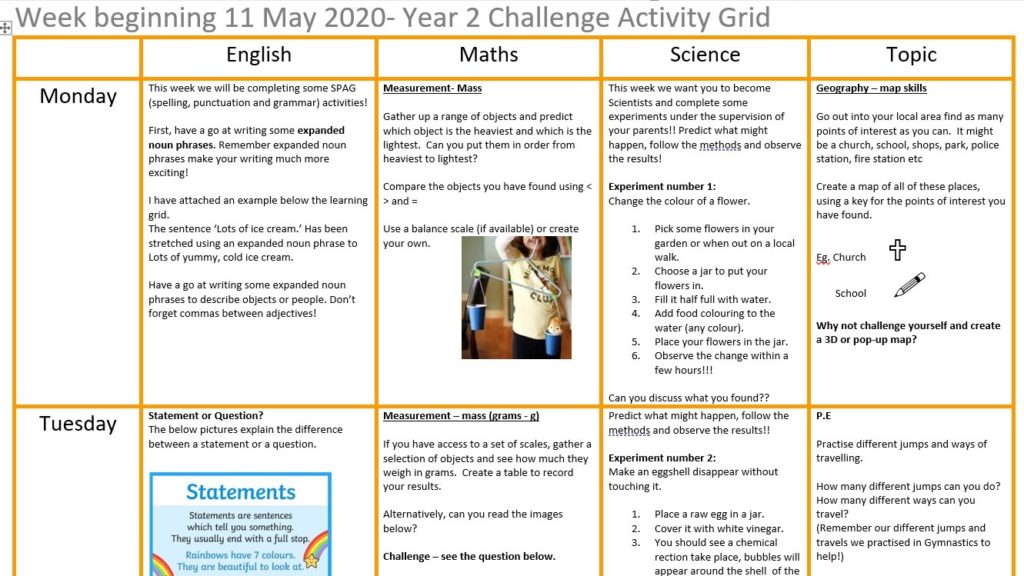 Online Safety at Home Activities
Thinkuknow have created online safety activities to support parents during Covid-19 and the closure of schools. Each fortnight, they will be releasing new home activity packs with simple 15 minute activities you can do with your child to support their online safety at home. This page includes all packs for children aged 5-7.
https://www.thinkuknow.co.uk/parents/Support-tools/home-activity-worksheets/5-7s/?utm_source=Thinkuknow&utm_campaign=f4fd0dd4ee-TUK_ONLINE_SAFETY_AT_HOME_05_05_20&utm_medium=email&utm_term=0_0b54505554-f4fd0dd4ee-55388681
Monday 4th May 2020
Morning everybody!! We hope you are all enjoying your home schooling and having lots of fun!! This weeks daily challenge grid involves reading and writing a poem (which we have been fantastic at in Year 2), telling the time and exploring different stages in the life cycle of a sunflower. We hope you continue to enjoy your learning, keep having fun and stay safe!!
Monday 27th April 2020
Good morning all! This weeks daily challenge grid involves some fun activities such as measuring height and length, retelling a story, finding out about what Ryhope was like 100 years ago and starting to look at different plants and how they grow!! We hope you have lots of fun exploring these activities this week!! Please don't forget to send your photographs via Facebook messenger or email [email protected]
Monday 20th April 2020
Welcome back everyone!! We hope you had fun over the Easter holidays, unfortunately we are not in school to welcome you all back in person but we will be in touch with you over the coming days. For now though, we have set up a Year 2 learning grid to give you some ideas for daily activities throughout the week. Keep up the good work boys and girls and most of all enjoy your learning!!!!
If you would like to send us any photographs of your child's work, please do and we will add to the Facebook gallery. Send in photographs via Facebook messenger or email [email protected]
Please click 'download' to access the grid fully.
Second Home Learning Pack
Please click on the links and download a range of activities for your child to complete over the coming weeks, including History (Florence Nightingale), Science (Everyday Materials), Maths (Spring booklet) and a Horrid Henry Reading Comprehension!!!
Easter Bonnet Challenge
On Friday 3rd April it would have been our school Easter bonnet parade around Ryhope. So, we have a challenge for you for this week!

Could you have a go at making an Easter bonnet or craft and send us some pictures of you being creative and with your finished creation?

On Friday, we will fill our school facebook page with all of your Easter bonnet / craft pictures and make our own parade!

Send your photos to – [email protected] or on facebook messenger.

Need a bit of inspiration? There are lots of different examples of Easter bonnets on Google.
https://www.google.com/search?q=home+made+ester+bonnets&rlz=1C1CHBF_en-GBGB831GB831&oq=home+made+&aqs=chrome.0.69i59l2j69i57j0l5.4829j0j9&sourceid=chrome&ie=UTF-8
Home School Learning
Below is a list of websites to help support your child through home school learning over the coming weeks…
Home School Learning Packs
If your child has worked through their home school learning pack from school please visit a website below and access other home school learning packs for free. This could be completed interactively or printed and completed practically. Alternatively there is a link to previous SAT papers which provide children with a range of questions related to the subjects they have been learning in school, such as mental maths, problem solving and reading.
https://whiterosemaths.com/homelearning/
https://www.twinkl.co.uk/resources/new-2014-curriculum-resources
https://classroomsecrets.co.uk/home-online-learning/
https://www.planbee.com/free-teaching-resources/free-home-learning-packs
https://www.twinkl.co.uk/resources/covid19-school-closures
https://www.twinkl.co.uk/resources/class-management/school-closure-home-learning-classroom-management-key-stage-1-year-1-year-2
SATS
http://www.satspapers.org/keystage1assessments.htm
https://www.sats-papers.co.uk/

Below is a list of websites the children may wish to access independently to keep up with their learning at home. There are a range of websites including stories, videos, games and activities for the children to complete online.
Maths
https://www.topmarks.co.uk/Search.aspx?Subject=16&AgeGroup=2
https://home.oxfordowl.co.uk/kids-activities/fun-maths-games-and-activities/
https://www.bbc.co.uk/bitesize/subjects/zjxhfg8
https://mathsframe.co.uk/en/resources/category/22/most-popular
https://www.ictgames.com/mobilePage/index.html
https://mathszone.co.uk/
Phonics and Spelling
Phonics
https://www.topmarks.co.uk/english-games/5-7-years/letters-and-sounds
https://www.ictgames.com/mobilePage/literacy.html
https://new.phonicsplay.co.uk/
https://www.phonicsbloom.com/
http://www.familylearning.org.uk/phonics_games.html
https://monsterphonics.com/games/

Spelling
https://www.topmarks.co.uk/english-games/5-7-years/words-and-spelling
https://www.bbc.co.uk/bitesize/topics/zcgv39q
https://www.spellzone.com/word_lists/games-158181.htm
http://www.primaryhomeworkhelp.co.uk/interactive/literacy.html#7
https://www.spellingcity.com/spelling-games-vocabulary-games.html
Please visit the websites below if you want some inspiration for practical activities you wish to setup in your own home for your child to complete.
https://www.homeschooling-ideas.com/
https://www.twinkl.co.uk/
https://classroomsecrets.co.uk/
Tuesday 10th March 2020
We have much improved our basketball skills over the last few weeks thanks to Sam our coach!! This week we got to play competitive games and had a fantastic time!!! We have made good sporting choices and worked as a team. We definitely have some sporting starts in Year 2!!
Monday 9th March 2020
For British Science week, we decided to start off the week with a little activity called 'Clever Camouflaged Creatures'. We chose this activity because it links in with our topic looking at Africa and England as a place to live. We have focused on animals that live in the African Savanna and compared them to animals that live in other habitats such as an English woodland. We have learned that animals such as lions and zebras can camouflage within the grassland in the African Savanna. This week we are focusing on micro-habitats, so we designed our own butterflies and thought about the colours we needed to make it camouflage in a hiding place within the classroom. Some of us had some fantastic ideas!!!!
Friday 6th March 2020
Over the last few weeks in RE we have been learning about the story of Jesus, Christianity, a church as a place of worship and even baptism! Recently we have focussed on the features inside a church, why they are important and what they symbolise but today we got to experience them in real life!!! We took a lovely walk to our local church St Pauls and met Reverend David who gave us an exciting tour and told us lots of interesting facts about the church. Whilst we were around the font, Reverend David gave one of our teachers the baptism book to look through to see if any of us were baptised there, we found some of us were! We loved listening to the Reverend and his silly jokes and can't wait until we visit again!!!

Monday 2nd March 2020
We have been working very hard in our statistics topic today, creating block diagrams from tally charts, using cubes and templates. We know how to collect and display data in lots of different ways.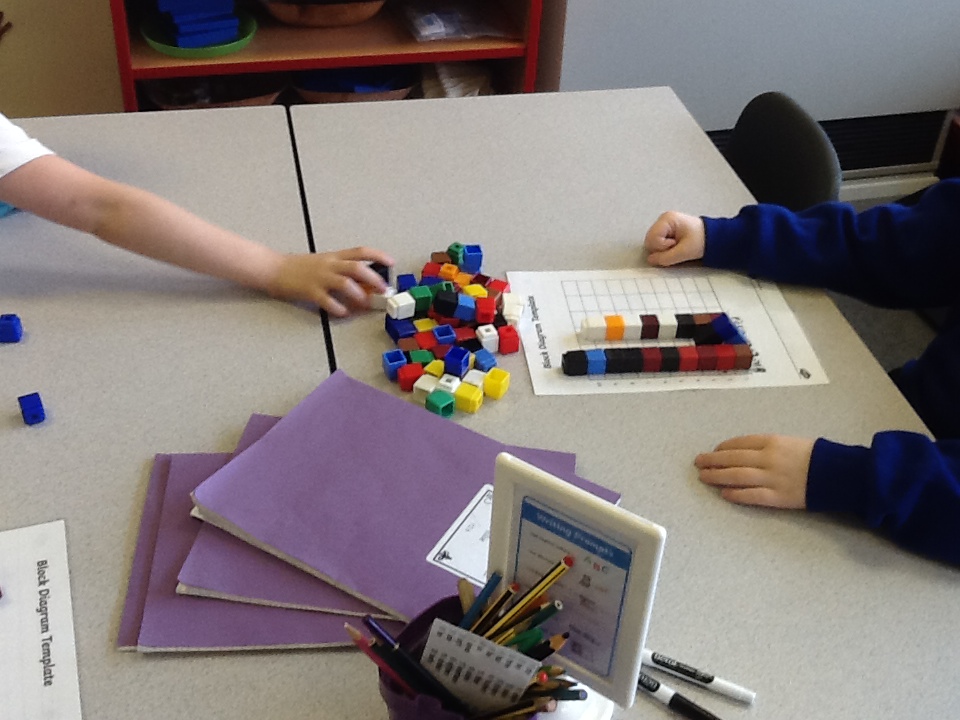 Friday 28th February 2020
We have created some colourful, African patterns using primary colours, using the pointillism technique. Aren't we talented! We look forward to showing our finished tribal masks.
Monday 10th February 2020
Today we had a visit from our community police. We were very excited to find out more about their jobs and they spoke to us all about staying safe on the internet!
Friday 7th February 2020
We have been learning all about fractions this week. We have had lots of fun working in teams to sort unit and non-unit fractions, playing fraction bingo then playing roll and read with our friends! We are so proud of how hard we have worked and everything we have learned about fractions so far!
Wednesday 5th February 2020
This afternoon we have been mini scientists! We have been learning all about materials in science and we are investigating which material is best for a SUPERHERO CAPE! We made our capes from lots of different materials and investigated if they were strong, waterproof and of course if they would fly in the wind! From our investigation we found plastic was the best material! Have a look at our capes, aren't they fantastic!
Friday 31st January 2020
This afternoon we had a great time being artists!! We spent the afternoon creating our superhero masterpieces which have been inspired by artist Andy Warhol. Andy Warhol is an American artist who created 'Pop Art'. We looked at many examples of his artwork which resulted in lots of discussions about pattern, colour, texture, line and shape. We loved his designs so much that we decided to work towards making our own. Over the last couple of weeks we have experimented with primary and secondary colours, complimentary colours, colour mixing and explored different media to see which one produced the best effect for our own pieces of art. We wonder if you can figure out what we are making?
Wednesday 29th January 2020
Yesterday Sam from Newcastle Eagles came to deliver our second basketball session. This week we practised lots of dribbling and moving with the ball. We also practised shooting into the hoop. Sam taught us how to shoot like a real basketball player by using our fingertips instead of shooting from our chest. We certainly have some fantastic basketball players in Year 2!!
Monday 27th January 2020
Today we had a visitor called Claire who delivered a STEM session to us. She talked to us about being safe in and around a construction site and brought equipment that we could explore such as reflective jackets, hard hats, measuring wheels etc. We carried out a role play session of different jobs such as a brick layer, surveyor but most importantly the boss!!! We learned lots of facts about buildings and how to build a steady wall. We really enjoyed this session and can't wait for our next one!!
Friday 24th January 2020
We have worked extremely hard on our superhero topic so far and because of our interest and enjoyment around the topic we were rewarded with a superhero day full of super special activities!!
We designed our own superhero paintings and comic strips. We made superhero vehicles and capes. We made superhero bands, cuffs, logos and even helped Miss Welch make the Hulk's hands for our display!! On the afternoon we made superhero biscuits and had the opportunity to go into the hall and participate in some superhero games. We had so much fun and wish we could do it all again!!!
Take a look at the pictures below to see some of our creations!…
Thursday 23rd January 2020
Happy New Year and welcome back to our Year 2 blog!
Friday 28th February 2020
This half term we are focusing on a Superhero topic and so far we are really enjoying finding out about fictional superheroes and the real life superhero Florence Nightingale!! We have learned lots of interesting facts about Florence and are looking forward to being historians and finding out more information from the past.
Recently we have just finished reading Eliot the Midnight Superhero and wrote brilliant character descriptions related to this book! We then decided we wanted to write our own superhero poem and started rehearsing this last week. By the end of the week we became poets and read our fantastic superhero poems to our friends!
Wednesday 18th December 2019
Year 2 have had a fantastic Polar Express day. We made rocky road and drank hot chocolate. When Santa arrived each child got a golden ticket and we made own Polar Express journey through school to see him. The children had lots of fun!
Friday 29th November 2019
We have had a busy month!
In Geography we have been looking at maps and produced a map of our school and the surrounding area using a key.
In RE we have looked at the celebration of Diwali. We found out why and how it is celebrated and produced some of our own Rangoli patterns.
In Science we carried out some spooky investigations where we mixed different ingredients in our potions to find out what reactions would be caused.
We dressed up in spotty clothes for Children in Need and talked about why we brought money in to donate to charity and what the money would be used for.
Wednesday 6th November 2019
This week we have been learning how to subtract two digit numbers. We have used practical resources, found methods to draw it out and even tried to work in out in our heads.
Tuesday 22nd October 2019
We had a fantastic time during our pirate day! We took part in pirate activities including a pirate treasure hunt, a maths related obstacle course where we had to walk the plank, and we designed and built pirate ships using junk to help the pirate cross the water to get to his treasure. Our teachers thought we made brilliant pirates!
Thursday 17th October 2019
Today we were visited by our local Coast Ranger, Ian Graham. He told us all about his job and what he does with his team to help protect our coastline. Did you know we have a special type of soil that is not found anywhere else in the world? We think that is amazing!
Monday 7th October 2019
On Friday we were visited by our local Police Community Support Officers (PCSOs). They visited our classroom and shared with us how they help our community. We even got to try on some of their uniform!
Wednesday 27th September 2019
As part of International Week we looked the country, Spain. We found out lots of interesting facts and looked at the work of the Spanish artist, Antoni Gaudi who is well known for his mosaic artwork. We had a fun week learning about Spanish cultures, creating our own mosaic artwork and making Spanish food.
Thursday 19th September 2019
This morning we had a fantastic walk to explore our local coastline. We followed a map to find the beach and spotted local landmarks on the way. On the beach we looked in the rock pools, collected pebbles and wrote our names in the sand. We hope you like looking at our photos.
Wednesday 18th September 2019
We have been doing some fantastic artwork today in Year 2. Some children were sketching pictures from the Smiley Shark story thinking carefully about drawing the shape and then using shading to add detail. Other children were exploring making pictures of sea creatures using powder paints, water colours or oil pastels. We thought about what we could see in the pictures and looked carefully at details that had been included. We are trying to become good illustrators by thinking about what colours we need to use, staying in the lines and not leaving any white gaps when colouring.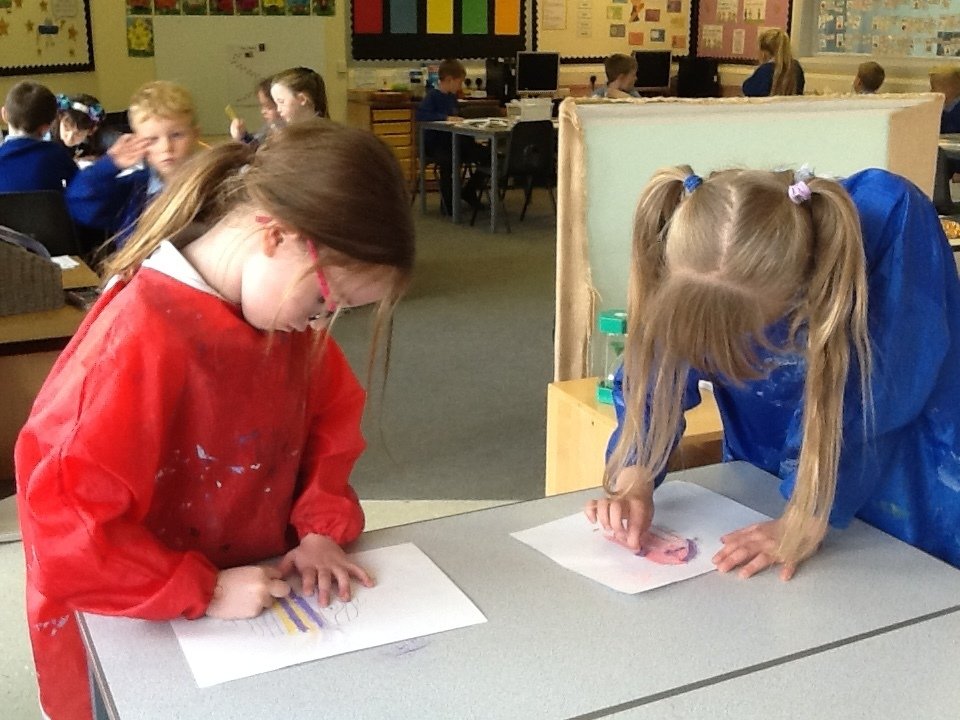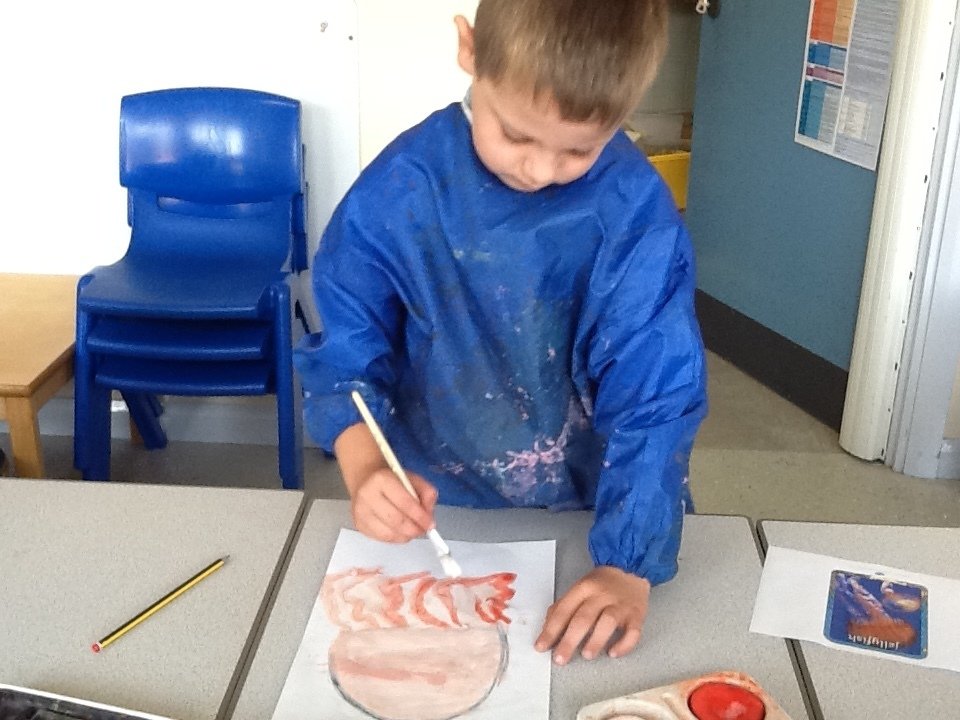 Welcome to our blog! We have had a fantastic first week back at school and looking forward to a great year ahead. Our new teachers are impressed with how well we have settled into Year 2.
Wednesday 11th September 2019
This week, in Maths we have been working with tens and ones and showed how we can represent numbers in different ways. In English we have read a story called Smiley Shark and made a list of exciting adjectives to describe the main character. We have also had fun making different shades of a colour by adding black or white and will be exploring this further over the next two weeks.
Our topic for this half term is 'Living by the sea' and we have lots of exciting things planned. We are going to be learning about our local area and coastline and thinking about the types of habitats they provide for plants and animals.
We will keep our blog updated regularly so you can see the fun we have learning throughout the year!
Monday 3rd February 2020
We have had great fun in our science topic of 'uses of everyday materials' by investigating the best material for a superhero cape. We made our own capes from a variety of materials before testing how well they could fly and if they were waterproof. We concluded that plastic makes the best cape. Don't we look great as superheroes!
Thursday 27th February 2020
As part of our African topic, we have been discussing who is Nelson Mandela and why was he so important in African history? We held a lively debate about his time in prison and the work he did to unite black and white people in South Africa and across the world.