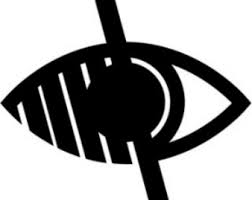 Reception Blog
January 2020
We have had a really busy January in Reception.
Yesterday we had a visit from Claire who works for the Esh Group. They are involved in the building of the new road in Sunderland near the Spire Bridge.
Claire came to talk to us about STEM (Science, Technology, Engineering and Mathematics) We talked about different jobs involved on a construction site and we used materials that she brought with her to explore how to construct a wall that was strong.
We tried on hard hats and high vis jackets and talked about why they are needed on a construction site.
Our Quantity Surveyor measured in metres using the measuring wheel …. We definitely have some future engineers in Reception!
29th November 2019
Craft session
We had a great time on our craft afternoon. Thank you for joining us, we hope you had fun!
Christmas is nearly here!
November 2019
During our 'Celebrations' topic we have so far learnt about the celebrations of Halloween, bonfire Night and Diwali.
We have explored pumpkins, carving them and using the seeds to create images. We also joined in a Year 2 experiment, finding out if pumpkins could float.
We made potions and wrote spells and also had great fun in our creation stations being artists and using different techniques to make pieces of art.
Art Gallery
Reception children have all produced an image which was inspired by Van Gogh's piece of art – 'Starry Night'.
14th October 2019
We are becoming great mathematicians in Reception.
The 'Number Blocks' have been helping us to learn all about the numbers from 1-5.
We are becoming more confident when recognising the numbers, ordering the numbers, showing how many are in the number and we can also talk about what it is more than or less than a number and use vocabulary such as in between and next to when talking about the numbers on a number line …. Wow!
Can you guess which number we have been finding out about today?
4th October 2019
Today we had a visit from our local community police officers, Rebecca and Craig. They talked to us about what they do to keep us safe and we asked them lots of questions about all of the jobs that they do to keep us safe.
They brought some of their uniform for us to try on. What a fun Friday!
We also had a visit from the RNLI lifeguards on Thursday. They talked to us about water safety and how to stay safe on the beach.
We've learnt lots of new things from our visitors this week and shown them what good listeners we are.

27th September 2019
This week has been our whole school 'International Week'.
In Reception we have been finding out lots of facts about Greece. We have even completed the register in Greek … we are very talented!
We made our own chaplets and wore them when we tasted lots of Greek food. We had a feast of pitta breads, olives, feta cheese and our own home made tzatziki dip.
We have created lots of art projects, we made our own painting of a Greek temple and also collaged our own Greek flags and Greek vases.
We had the clay out as an activity this week – not only did we create our own Greek plates, vases and even a temple, but we also had a great time exploring the clay and describing what it felt like on our hands.
Have a look at some of our wonderful activities from this week.
20th September 2019
What a busy week!
We really enjoyed having some of our parents and carers come to school for lunch on Thursday. We hope you enjoyed the lunch and seeing how independent your children are.
Today we have been hula hooping with hoopstarz. Sharon, our instructor, was amazing and had some great tunes for us to hula hoop to!
We showed such talent when keeping the hula hoop moving and had lots of fun. Some of us even showed the rest of the school our moves in assembly (and that includes the teachers!).
11th September 2019
Our first PE session!
Arj, our sports coach, came to work with us in PE today.
He was very impressed with how we got ready for PE. We all tried really hard to take our clothes off and put our PE kits on.
Buttons, shoe laces and buckles proved a bit tricky, but hopefully with more practise, we will be able to manage these ourselves soon!
Today in PE we blew our imaginary balloon up and stepped inside it. As we moved around the hall in different ways, we had to make sure that nobody burst our balloon by bumping in to it …. it was a bit tricky! We practised walking, jogging, running, skipping and sidestepping.
Arj will be back to work with us every Wednesday.
6th September 2019
Wow, what a fantastic first week at school we have had!
Everybody in school has said how amazing we are at …
Coming into school (even coming in and going home from a different entrance!)
Using our imagination and having fun in our new classrooms,
Following all of our new routines,
Listening carefully to the instructions given,
Going to the hall for dinner,
Sitting quietly, listening carefully and joining in with songs in assembly.
Well done to everyone and thank you to all parents and carers for your support.
Reception staff are so proud of everyone!
Have a look at what we have been up to this week, haven't we been busy?
4th September 2019
Welcome to our Reception blog of 2019 – 2020
Today was our first day in school.
We might have been a bit nervous but we had a great day in our new classes. We all explored the activities in the Reception classrooms and made new friends.
At lunch time we were brave and went to the dinner hall, we had pizza or Italian chicken and spaghetti and then went out to play with the rest of the boys and girls from school. Some of the photos from lunchtime are below.
Keep an eye out for our future blogs which will let you know how we are getting on in Reception.