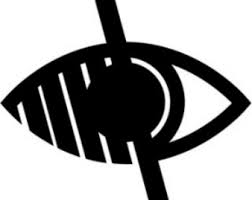 Reception Blog
31.3.20
Pack of Work 2
Below you will find some packs of work that you can download. If you are unable to download and print at home then please email the school [email protected] and let us know your child's name, class and address and we will post one to you.
There are some shape activities, we would love to see some pictures of you being a shape detective and going on a shape hunt!
There are also some activities to practise our phonics and rhyming skills.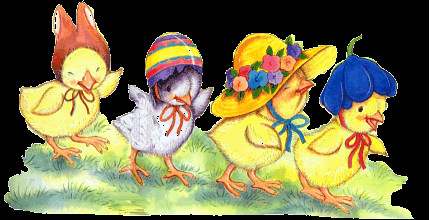 Easter Bonnet Challenge
Friday 3rd April
On Friday it would have been our school Easter bonnet parade around Ryhope. So, we have a challenge for you for this week!

Could you have a go at making an Easter bonnet or craft and send us some pictures of you being creative and with your finished creation?

On Friday, we will fill our school facebook page with all of your Easter bonnet / craft pictures and make our own parade!

Send your photos to – [email protected] or on facebook messenger.

Need a bit of inspiration? There are lots of different examples of Easter bonnets on Google.
https://www.google.com/search?q=home+made+ester+bonnets&rlz=1C1CHBF_en-GBGB831GB831&oq=home+made+&aqs=chrome.0.69i59l2j69i57j0l5.4829j0j9&sourceid=chrome&ie=UTF-8
30th March 2020
Online Learning Opportunities
We've been asked about any online games or Apps that children could use to develop their learning. There are many websites and Apps available, so we will list a few of the ones that we know of and have used before.
https://www.phonicsplay.co.uk/Phase2Menu.htm#
https://www.topmarks.co.uk/Search.aspx?Subject=37
https://www.bbc.co.uk/cbeebies/topics/numeracy
https://www.bbc.co.uk/cbeebies/games
https://www.phonicsbloom.com/uk/game/list/phonics-games-phase-2
https://www.twinkl.co.uk/search
https://primarygamesarena.com/Topics/Mouse-Control
30th March 2020
The following list of words are the ones that your children will be introduced to read on sight in reception.
Whilst your children are working at home, you could make some of these into flash cards or make a game of snap or pairs to help them to learn to read them. You could even practise writing some.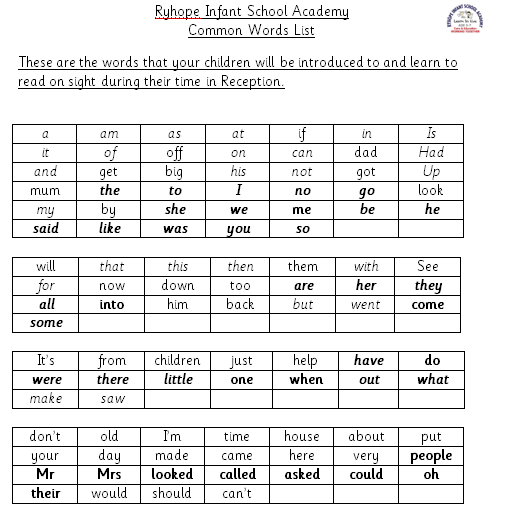 27th March 2020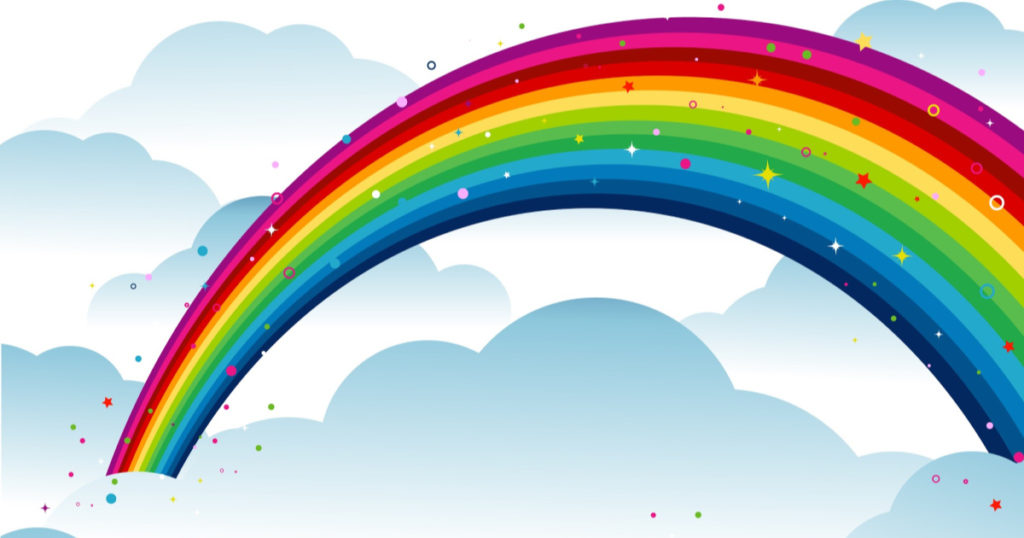 Hi everyone!
We hope that you are all staying safe.
There is a rainbow challenge happening on our school facebook page today.
We would love to see any rainbows that you have made / drawn / painted or seen and display them on the page to make it fully rainbow coloured!
We have both been busy with our children at home making rainbows too and we have put these pictures on facebook.
We would love to see some of yours and you could add a message for your friends!
Stay safe
Mrs Scott and Mrs Cruise xxxx
21st March 2020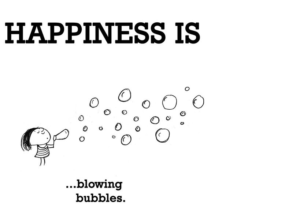 The children in R1 and R2 ended today with a bubble party.
Everyone had their own bubbles and Wallace the Whale (the bubble machine!!) joined us in creating lots of bubbles.
We tried to catch them, pop them and join them together!
There was lots of giggling, squealing and fun had by all and no one cried over spilt bubbles!
Science Week in Reception
Science Week
This week we read some of our favourite stories and used them as a starting point for our experiments. Our first of the week was 'The Unicorn with the Rainbow Poop' (which we all find very funny!). This led us to explore making rainbow slime and a sugar rainbow using skittles. We LOVED the slime and have been playing with it all week!
Next up was 'Whatever Next' a story about a baby bear who zooms to the moon with a whoosh. Following this we used a bottle of coke and some mints to create our very own exploding rocket!
On Wednesday we read 'Handa's Surprise' and investigated various types of fruit. We looked carefully at the features of each, both inside and out, exploring the skin, flesh and seeds. Then we used the fruit to have some fun making fruity faces and delicious smoothies. Throughout the day we also learnt lots about the importance of eating healthy foods and having a balanced diet.
Thursday was all about getting green fingered! We read 'Jack and the Beanstalk' before planting our very own beans. We discussed what plants need to grow and are very enthusiastic about looking after our seedlings. Let's see who can grow the tallest one in each class!
As part of our planting focus, some of us also helped to begin preparing our vegetable patch. We pulled out the weeds and turned the soil so that we are ready to begin growing some fresh new veggies that we will eventually harvest and use to cook.
As Friday was Sport Relief our focus was all about exercise and the effect it has on our bodies. We all completed a sports challenge in the hall – photos of this to follow.
I'm sure you will agree that we have been very busy! We had a great week and learnt lots of new things, ask us to tell you all about it.
28th February 2020
This week we have been great mathematicians.
We have been combining 2 groups of objects and working out how many we have altogether.
Ask us to show you what we have learnt!
On Friday, we played a game with the headbands, ordering a number sentence that included numbers and signs.
Look what we worked out and then checked it was correct by counting beads.
25th February 2020
Pancake Day!
We have had a fun day today in reception. We have learnt about why we have a pancake day and have also read some pancake related stories.
We have had lots of pancake activities going on including; pancake addition, pancake phonics, pancake tricky words and pancake races …. but you had to read the word on your pancake before you ran!
We also made pancakes with Miss Donaldson and topped them with our chosen topping – they were yummy!
13th February 2020
What a busy week we are having in Reception!
We have not only had a visit from the police officers, but we also had a visit from Ethne who is a guide dog puppy trainer. Ethne brought her dog Farina with her and she enjoyed being in our classrooms. Ethne told us lots about how important guide dogs are and how she helps to train the puppies.
We have also had our family phonics session. Mrs Scott had a great time working with Mams and Dads to show them what happens in our Letters and Sounds sessions and activities that we use in the classroom. If you want to know any more about our phonics and reading in reception and how you can help us at home then please come and see a member of reception team.
Whilst we have been busy with visitors we have still had time to do some super maths work. This week we have learnt to combine 2 groups and have even had a go at writing an equation to show what we added together. Have a look at this amazing independent work!
And …. we have been writing about our visits from the police. We are becoming great writers, planning what we want to write, recalling lots of tricky words, and using the sounds that we have been introduced to in our writing.
Phew, what a busy half term we have had! Enjoy the holidays!
10th February 2020
Today we had a visit from the community police officers. They came to talk to us about their jobs and how they help people in the community.
We found out that Rebecca and Anthony work in our local area and that they often visit the shops and schools in Ryhope and make sure that people are feeling safe.
They brought some spare uniform for us to try on and also brought their car for us to sit in.
Thanks Rebecca and Anthony, we had a great time with you … pop in again soon!
7th February 2020
Caring, Sharing, Daring
We have had a successful 2 weeks introducing our new topic of 'Caring, Sharing, Daring'. Together we have talked about all the different people who help us in our every day lives.
Last week we talked lots about firefighters and learnt about their uniforms and how they protect the fire fighters.
This week we have talked about people who might help us if we were poorly or had hurt ourselves.
Our role play area, set up as Ryhope Health Centre, has been very busy all week – lots of people have been making appointments to see the doctor, it's a good job we have such efficient receptionists. The doctors have treated the patients well for a range of injuries!
Mrs Ashurst has been really busy this week helping us to make our junk models of emergency vehicles which we planned last week. We cant wait to show you the finished models!
Next week we have visits from our local community police officer and a representative from The Guide Dogs for the Blind – watch out for photos on the blog!
Chinese New Year!
We have been super busy lately finding out all about Chinese New Year and how it is celebrated. We have looked at artefacts, tried on clothing and discovered the story behind why this year is the year of the rat!
Our creation stations have been a hive of activity (and covered in glitter!) as we have made our very own dragon masks and Chinese lanterns. We used the masks in our dragon dance, where we worked in pairs, then groups of four, to move to the music. Eventually we all joined to make one giant dragon! After all of our hard work we enjoyed a Chinese banquet where we tasted some delicious food cooked with the help of our amazing Nursery children.
Check out the photos of what we got up to!
January 2020
We have had a really busy January in Reception.
Yesterday we had a visit from Claire who works for the Esh Group. They are involved in the building of the new road in Sunderland near the Spire Bridge.
Claire came to talk to us about STEM (Science, Technology, Engineering and Mathematics) We talked about different jobs involved on a construction site and we used materials that she brought with her to explore how to construct a wall that was strong.
We tried on hard hats and high vis jackets and talked about why they are needed on a construction site.
Our Quantity Surveyor measured in metres using the measuring wheel …. We definitely have some future engineers in Reception!
29th November 2019
Craft session
We had a great time on our craft afternoon. Thank you for joining us, we hope you had fun!
Christmas is nearly here!
November 2019
During our 'Celebrations' topic we have so far learnt about the celebrations of Halloween, bonfire Night and Diwali.
We have explored pumpkins, carving them and using the seeds to create images. We also joined in a Year 2 experiment, finding out if pumpkins could float.
We made potions and wrote spells and also had great fun in our creation stations being artists and using different techniques to make pieces of art.
Art Gallery
Reception children have all produced an image which was inspired by Van Gogh's piece of art – 'Starry Night'.
14th October 2019
We are becoming great mathematicians in Reception.
The 'Number Blocks' have been helping us to learn all about the numbers from 1-5.
We are becoming more confident when recognising the numbers, ordering the numbers, showing how many are in the number and we can also talk about what it is more than or less than a number and use vocabulary such as in between and next to when talking about the numbers on a number line …. Wow!
Can you guess which number we have been finding out about today?
4th October 2019
Today we had a visit from our local community police officers, Rebecca and Craig. They talked to us about what they do to keep us safe and we asked them lots of questions about all of the jobs that they do to keep us safe.
They brought some of their uniform for us to try on. What a fun Friday!
We also had a visit from the RNLI lifeguards on Thursday. They talked to us about water safety and how to stay safe on the beach.
We've learnt lots of new things from our visitors this week and shown them what good listeners we are.

27th September 2019
This week has been our whole school 'International Week'.
In Reception we have been finding out lots of facts about Greece. We have even completed the register in Greek … we are very talented!
We made our own chaplets and wore them when we tasted lots of Greek food. We had a feast of pitta breads, olives, feta cheese and our own home made tzatziki dip.
We have created lots of art projects, we made our own painting of a Greek temple and also collaged our own Greek flags and Greek vases.
We had the clay out as an activity this week – not only did we create our own Greek plates, vases and even a temple, but we also had a great time exploring the clay and describing what it felt like on our hands.
Have a look at some of our wonderful activities from this week.
20th September 2019
What a busy week!
We really enjoyed having some of our parents and carers come to school for lunch on Thursday. We hope you enjoyed the lunch and seeing how independent your children are.
Today we have been hula hooping with hoopstarz. Sharon, our instructor, was amazing and had some great tunes for us to hula hoop to!
We showed such talent when keeping the hula hoop moving and had lots of fun. Some of us even showed the rest of the school our moves in assembly (and that includes the teachers!).
11th September 2019
Our first PE session!
Arj, our sports coach, came to work with us in PE today.
He was very impressed with how we got ready for PE. We all tried really hard to take our clothes off and put our PE kits on.
Buttons, shoe laces and buckles proved a bit tricky, but hopefully with more practise, we will be able to manage these ourselves soon!
Today in PE we blew our imaginary balloon up and stepped inside it. As we moved around the hall in different ways, we had to make sure that nobody burst our balloon by bumping in to it …. it was a bit tricky! We practised walking, jogging, running, skipping and sidestepping.
Arj will be back to work with us every Wednesday.
6th September 2019
Wow, what a fantastic first week at school we have had!
Everybody in school has said how amazing we are at …
Coming into school (even coming in and going home from a different entrance!)
Using our imagination and having fun in our new classrooms,
Following all of our new routines,
Listening carefully to the instructions given,
Going to the hall for dinner,
Sitting quietly, listening carefully and joining in with songs in assembly.
Well done to everyone and thank you to all parents and carers for your support.
Reception staff are so proud of everyone!
Have a look at what we have been up to this week, haven't we been busy?
4th September 2019
Welcome to our Reception blog of 2019 – 2020
Today was our first day in school.
We might have been a bit nervous but we had a great day in our new classes. We all explored the activities in the Reception classrooms and made new friends.
At lunch time we were brave and went to the dinner hall, we had pizza or Italian chicken and spaghetti and then went out to play with the rest of the boys and girls from school. Some of the photos from lunchtime are below.
Keep an eye out for our future blogs which will let you know how we are getting on in Reception.