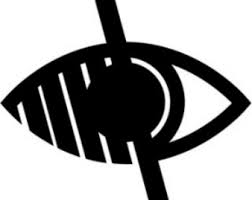 Nursery Blog
31.3.20 Nursery learning pack 2
Below you will find some activities that you can download to do with your child at home. If you are unable to print and download at home then please e-mail the school to – [email protected]
Please include your child's name, class and address in the e-mail and we will post one out for you.
We would also love to see any photos of things that your child has done at home. Send your photos to – [email protected] or on facebook messenger.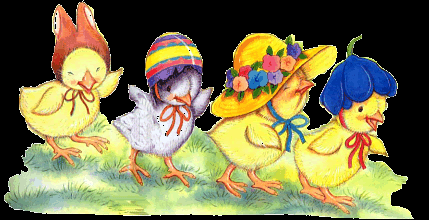 Easter Bonnet Challenge
On Friday 3rd April it would have been our school Easter bonnet parade around Ryhope. So, we have a challenge for you for this week!

Could you have a go at making an Easter bonnet or craft and send us some pictures of you being creative and with your finished creation?

On Friday, we will fill our school facebook page with all of your Easter bonnet / craft pictures and make our own parade!

Send your photos to – [email protected] or on facebook messenger.

Need a bit of inspiration? There are lots of different examples of Easter bonnets on Google.
https://www.google.com/search?q=home+made+ester+bonnets&rlz=1C1CHBF_en-GBGB831GB831&oq=home+made+&aqs=chrome.0.69i59l2j69i57j0l5.4829j0j9&sourceid=chrome&ie=UTF-8
Ideas for activities at home
We are already missing the children during this difficult time and look forward to when we can welcome you all back into school in the future. In the meantime we encourage you to try and use this time to spend family time together. The most important thing you can do for your children is make them feel safe and happy by spending time together, reading stories, singing, dancing and playing. We will be keeping in contact with families through our Facebook Page and blog and will try our best to give you as much support as possible by offering ideas of things you can do at home with your child. For those of you who didn't receive your child's pack from school last week here are some ideas of activities you could try with your child at home.
Jack and the Beanstalk
Nursery children have been very busy gardening this week and planting lots of different seeds and plants. We listened to the story Jack and the Beanstalk and planted our own beans. The children have also planted potatoes, carrots, peas, strawberry plants and tomato plants. They have planted cress seeds into different materials such as compost, cotton wool and paper towels. They have also investigated the best place for the seeds to grow and have put some on the windowsill where they will get light and some in the dark to see what will happen. The children have been predicting what they think will happen and will observe the seeds as they grow.
World Book Day
Nursery had a great day today for World Book Day. They looked fantastic in their story character costumes and enjoyed sharing their books with an adult.
Run run as fast as you can, you can't catch me I'm a gingerbread man!
Nursery have enjoyed listening to the story 'The Gingerbread Man' this week. We made some delicious gingerbread man biscuits and a ginger cake. We found out where ginger comes from and planted our own ginger plant. In the creative area we made collage pictures of a gingerbread man and even made them smell like a gingerbread man by sprinkling on some cinnamon. We have done some interesting investigations to test what happens to a gingerbread man biscuit if it goes in water and made boats to help the gingerbread man cross safely across the river. We also tested the gingerbread man biscuits in different liquids to see what happened. In Little Movers we ran as fast as we could like gingerbread men and practised our balancing skills to balance a beanbag on our head like a fox!
Chinese New Year
Nursery children had lots of fun learning all about Chinese New Year. We have been very busy in our creative area practising our cutting skills to make Chinese lanterns and dragon masks. We even made a big dragon's head out of junk materials to use in our dragon dance. We took what we had made into the hall and learnt a traditional dragon dance. We made and tasted some Chinese food including noodles, egg fried rice, chicken curry and spring rolls. What an exciting week we had celebrating!
Wednesday 18th December 2019
What a fantastic Christmas party we had today! The children had lots of fun playing party games and showing off their dance moves. We even had an extra special visitor who came to give the nursery children an early Christmas present!
Friday 13th December 2019
We are all very proud of our Nursery children this week. They were so brave to stand on the stage and sing in their first Nativity. They have done a fantastic job of learning all the songs and put on a wonderful performance. We hope everyone who came to watch enjoyed it as much as we did.
Wednesday 27th November 2019
Thank you to everyone who came to decorate Christmas decorations with their child in nursery today. The decorations look lovely and the children seemed to have lots of fun.
Friday 15th November 2019
This week we held a non-uniform day in nursery to support Children in Need and we all wore something spotty. We baked and decorated cakes with spots and made a donation for a worthwhile cause.
Wednesday 9th October 2019
Thank you for everyone who came to our 'Wish Upon a Star' in nursery this week. The children enjoyed the opportunity to spend time with their family in nursery and we got some excellent feedback from parents who came. The stars look fantastic displayed in nursery and everyone went home covered in glitter and sparkles!!
Monday 30th September 2019
Nursery children had lots of fun finding out about Italy during our International week last week. We read the stories 'Peppa Pig goes on holiday' and 'Topsy and Tim go on an aeroplane' and talked about holidays that we have been on. We enjoyed exploring the sensory trays filled with pasta and spaghetti and used different materials to make a collage of the Italy flag. During the week we made and tasted some delicious Italian food… we tried spaghetti bolognese, pepperoni pizza and risotto. We also used construction kits and junk materials to build some famous Italian landmarks such as the Leaning Tower of Pisa and the Colosseum.
Friday 20th September 2019
Nursery children have had a fantastic start to the year. We are very proud of our new children and how well they have settled into their new routines. Take a look at some of the photos of what we've been up to.
Friday 20th September 2019
Nursery have enjoyed their first 'Little Movers' PE sessions this week. They joined in with songs with actions, practised different movements and took part in some team races. They did a fantastic job and everyone said how well they did at listening and joining in. 'Little Movers' will be coming to nursery every Monday afternoon and Thursday morning. Children can come to their nursery session already dressed in PE/sports clothes.
Wednesday 11th September 2019
What a fantastic start to the new year we have had in nursery. Our nursery staff are so proud of how we have settled in.
We have been painting our self portraits and printing handprints. Today we made some funny faces using different types of fruit and then enjoyed eating them too! We have been singing lots of songs and listening to some stories. Our favourites so far have been 'No-Bot the Rot' and 'There's a Monster in your Book.'
We will keep you updated with lots photos of what we have been doing at nursery so keep your eye out for future blogs!!
Previous Academic Year Class Blog